Ceremonial Cacao
Pure. Practiced. Powerful.
Experience the plant medicine that is opening hearts, one sip at a time. Our directly sourced, organic cacao is both a nutritional powerhouse and a beautiful medicine for ceremony & daily ritual. From bean to bar, to your cup, we craft ceremonial cacao with intention, love & respect. We are your source for high quality and affordable cacao. Transform your day with a morning energizer, cacao ceremony or delicious treat!
Featured Products
A quick look at our top selling ceremonial cacao products. All of our cacao is 100% pure, single origin & organic.
How To Consume
Your Source For Ceremonial Cacao Recipes. Consume Daily For Optimal Benefit!
Cultivated With Intention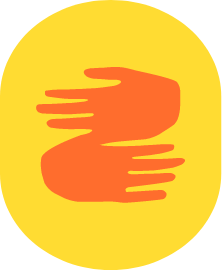 Consumed With Love

What is a Cacao Ceremony?
Cacao is a plant medicine
Humans have considered cacao a sacred plant for thousands of years. Now you can join the modern rediscovery of this plant and experience the benefits for yourself.
Benefits of Ceremonial Cacao
Deeper Heart Opening and Love

Effortless Focus

Amazing Meditation or Spiritual Practice

Inspiration & Creativity
Deeper Heart Opening and Love
Cacao is a Doorway to Transformation
When consumed in sufficient quantity and in the right setting, cacao is a powerful catalyst for all types of inner work. In a cacao ceremony, we work with this plant medicine to support our healing & growth. When approached this way, cacao will offer opportunities to cultivate greater self-love, awareness and expansion of our consciousness.
Cacao pairs beautifully with many other practices, including meditation, yoga, dance, community circle's and shamanic journeying, among others.
Recent Blogs
Get inspired & deepen your journey with cacao

There are many ways you can experience a cacao ceremony, explore the various...
A collection of resources we have made to help guide you along your...
Testimonials
See why our customers love to embue cacao into their lives.