Committed To Doing More
Transparent & Effective Giving
A Commitment To Giving

We are members of 1% for the Planet to leverage our work as much as possible to be a catalyst for positive social & environmental change.
We have committed 1% of every dollar that comes through our business to an environmental partner.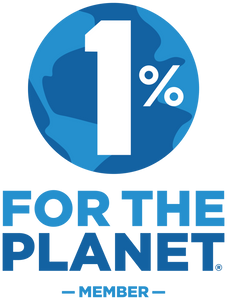 "The intent of 1% for the Planet is to help fund these diverse environmental organizations so that collectively they can be a more powerful source in solving the world's problems."
— YVON CHOUINARD, CO-FOUNDER



Alliance for International Reforestation
Guatemala"Choosing Hope Since 1993"


AIR Is improving human and environmental health in Guatemala.

Deforestation increases mudslides and devastates the soil, food security, and water sources in Guatemala. AIR recognizes the best way to help the people in this area is to improve the land where they live. While reforestation is a key way to assist, AIR has also developed a multi-dimensional approach beyond the obvious planting of trees. One of our goals is for projects to be self-sustaining, ensuring continuous growth within each community, long after AIR moves to new areas. We work closely with local farmers and train them in the practice of Regenerative Farming. AIR has been implementing this method for over 10 years—successfully training farmers, increasing food nutrition, improving the soil, and planting millions of native trees. We could not accomplish any of this without our caring donors.