Moses
Co-Founder, embue cacao
I've been working with cacao for well over a decade and with healing modalities for longer. My background and training have included body-based psychotherapy, awareness practices (such as meditation), nature connection, expressive arts (such as dance & kirtan) and plant-medicines (such as cacao). I have been influenced by many mentors and teachings and have ultimately found my own way through personal experience and by continuously being available to what is happening in my inner landscape, even when painful or contrary.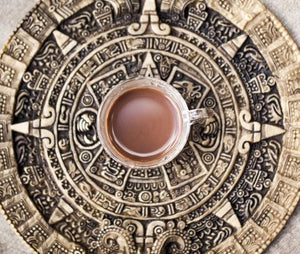 Over a decade ago, I first experienced a cacao ceremony at a ceremonial fire circle gathering in Costa Rica. Being a chocolate lover, I was excited by the idea but thought nothing more of it than the delicious treat I had known. Sitting around the fire as the cacao took effect, I felt like I was falling in love with everyone there in an effortless way. I quickly realized that there was a lot more going on than the chocolate I was used to, and so began a multi-year journey of learning about cacao and how it supports healing and inner work.
 My interest in healing work has always focused on how these tools, techniques & processes help resolve the core issues we face in a daily, intimate kind of way. This is always through deeper layers of self-love and uncovering the hurt places within and the ways in which we can shift into a healthier relationship with what is in this moment. From plant medicines to therapy, ecstatic dance to group process work, these tools allow us to see deeper within and come home more with each foray within.
As a husband & father of 3, my daily life has shifted to focus more on creating a healthy life for my family on our homestead. Raising them in a healthy way is a passion of mine that brings all of this inner work into context. They keep me learning and growing so that the elements of a more in-tact culture can flourish more fully.
I hope to be able to work with you some day!
Continue Exploring
A collection of resources we have made to ...
A great way to start your day! This simple...
Working with cacao, whether for your daily...