Chocolate Hazelnut Spread
Delicious, rich & earthy!
Try out this homemade recipe
Preparation Time: About 20 minutes
Move over Nutella!
Using simple, clean & healthy ingredients, make your own chocolate hazelnut spread at home and enjoy it guilt-free!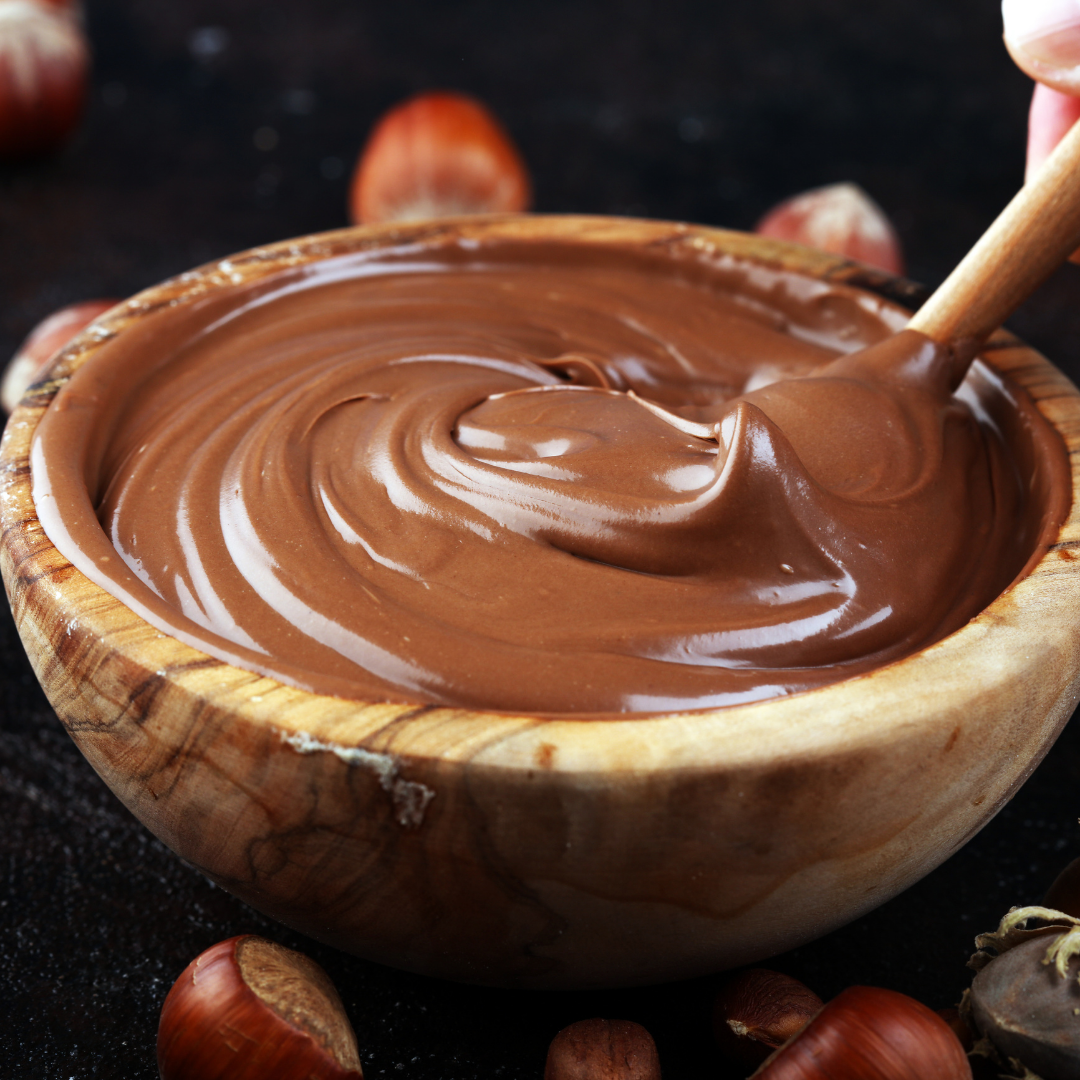 Ingredients:
1 Cup Whole Raw Hazelnuts
4 Tablespoons Ceremonial Cacao Powder (or Bar pre-chopped)
6 Tablespoons Maple Syrup
4 Teaspoons Pure Vanilla Extract
Pinch of salt
Preparation:
Roast the Hazelnuts until golden. Around 10 minutes in the oven at 350°F. Stir occasionally while roasting
Optional - while hazelnuts are still warm, remove the skin by rubbing
Add ingredients into a food processor and blend until smooth. You might need to scrape the sides and start again a couple of times.
Store in the fridge once the consistency is how you like it.
Serve after it has cooled
Try on toast, with banana or just plain by the spoonful!
Why we love this recipe with our cacao
Our ceremonial cacao is 100% cacao. That means, unlike cocoa powder, it isn't over processed & defatted. It's full of nutrients and the cacao butter is still present, which turns this chocolate hazelnut spread into an even creamier, more delicious treat. Using these simple ingredients alongside our cacao makes for a healthy & decadent substitute for store bought spreads that are full of sugars & unhealthy fats.