Iced Cacao Drink
Frothy, Rich & Ice-Cold
Preparation Time: About 10 minutes
A Summer Favorite!
Try out our Iced Cacao Drink to get all the cacao benefits and cool off in the summer heat.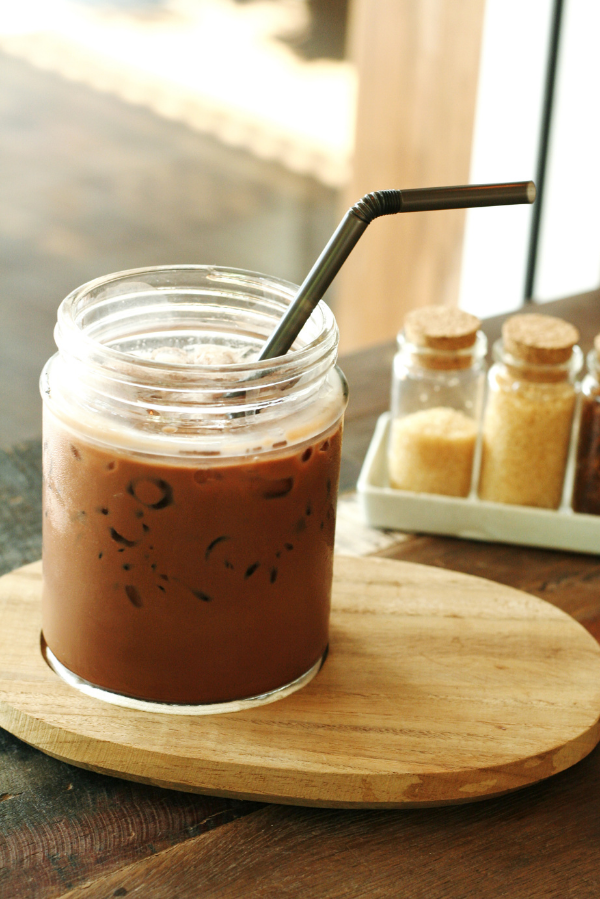 Ingredients:
3 Tablespoons Ceremonial Cacao Powder (or Bar pre-chopped)
5 ounces of water
1-2 ounces of coconut milk
Sweetener to taste (we prefer maple syrup for this drink)
Pinch of cayenne
Optional Spices, such as cinnamon, vanilla or cardamom
Preparation: Make the cacao drink 3-5 hours before consuming
Put all ingredients into a blender and blend until smooth
Pour the drink into a mason jar and make sure there is extra space (for shaking later on)
Put the jar into the fridge to cool
Once completely cooled, shake the jar until frothy
Pour over ice, serve & enjoy!
Why we love this recipe with our cacao
Our ceremonial cacao is 100% cacao. That means, unlike cocoa powder, it isn't over processed & defatted. It's full of nutrients and the cacao butter is still present, which turns this iced chocolate drink into a rich delicacy. Using these simple ingredients alongside our cacao makes for a healthy & decadent drink.